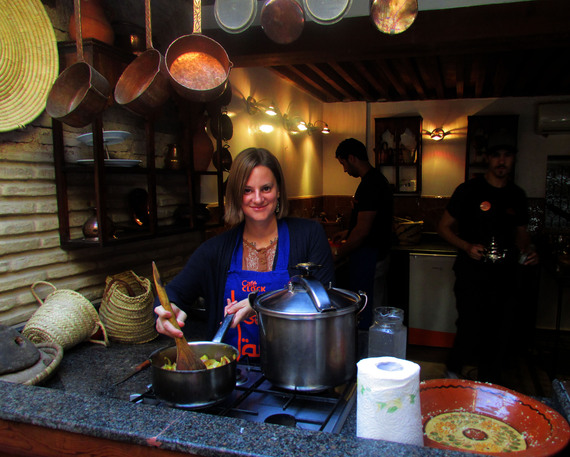 "Are you good cooks?" Muhammad asked, in the kitchen of a 250-year-old house tucked inside a dark alleyway in Fez.
"My mom's an amazing cook, but I'm a disaster," I said.
My mom, reading the ingredients of Muhammad's cous cous recipe, looked up and smiled. With her fluency in cooking, and my proficiency in Arabic, we knew we would make a formidable cooking team in Fez.
Read more of the Huffington Post article here…